Penzion Hubert
Hubert is a rustic restaurant and penzion settled at the base of the Bouřňák ski resort in the beautiful village of Mikulov.
For over 10 years Penzion Hubert has offered delicious food and comfortable accommodation. Managers Tomáš Kučera and Zdeněk Kiceluk are always there to care to satisfy your visit.
Easy to reach, surrounded by forests and hills and just a minute away from the ski lift, it is a perfect place for both winter and summer recreation or a pit stop on your travels.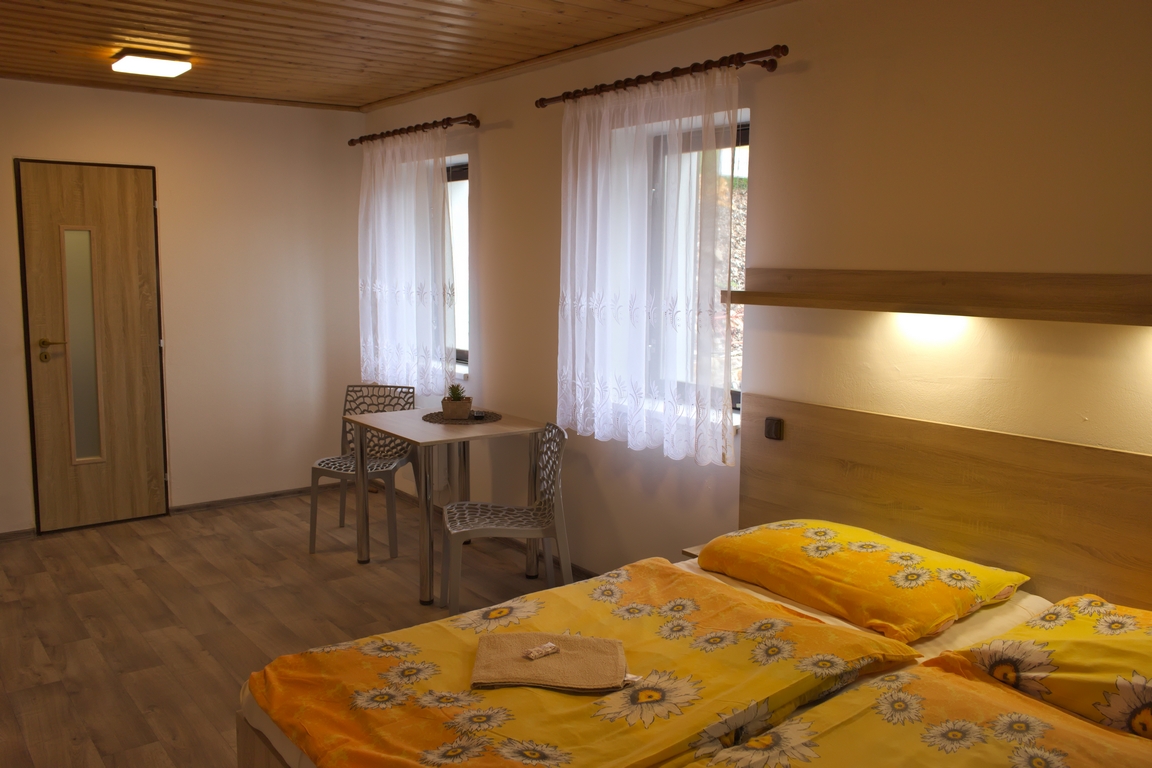 OUR ROOMS
Hubert also offers comfortable accommodation for guests coming to ski, bike, or just spend time in our peaceful village.
Our two apartments can accommodate 7 people, and have a shared balcony overlooking the incredible Ore Mountains.

Our Village
Though Mikulov is quite a small village (only 200 people), we were once named "a King's Village", and there is much to see and do here, including, skiing, hiking, biking…
You can ski or bike from the top of the hill, right to our doorstep for delicious food, cold (or warm!) drinks, and a cozy place to sleep.

Make a Reservation or Booking
To book a table or a room call:
+420 774 299 255
(If you plan on visiting us over the weekend we recommend you reserve a table in advance.)
You can also submit your request here:
Our Contact Information
Hours
Our restaurant is open daily from 11:00 to 21:00.
Physical Address
Penzion Hubert
Na Hlavní 92, 419 01 Mikulov v Krušných horách, Czechia
Email Address
hubertmikulov@seznam.cz