Though Mikulov is quite a small village (only 200 people), we were once named "a King's Village".  There is much to see and do here, including, skiing, hiking, biking,
You can ski or bike from the top of the hill, right to our doorstep for delicious food, cold (or warm!) drinks, and a cozy place to sleep.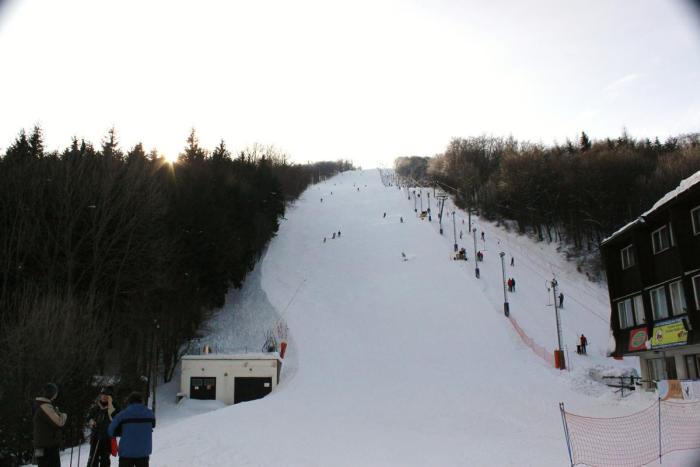 Mikulov offers diverse opportunities for downhill as well as cross country skiing. The downhill slopes are just a minute walking distance from Penzion Hubert. Find more information on Sport Centre Bouřňák web.
In the 15th century Mikulov developed as a mining town for silver. A part of the extensive system of underground mines is made accesible to publci to explore this part of this history of Mikulov.

The ride offers outstanding views and a possibility for refreshments on the top of the hill. It is possible to take your bike on the funicular, the top of the hill is connected to bike lines.
Osek Monastery is a former Cistercian abbey and a monument of high historical and artistic value and one of the most important monasteries in northern Bohemia. It is accessible to the public.

An important regional cultural institution for scientific purposes as well as for relaxation in a pleasant environment in the middle of the town.

Teplice Spa is one of the longest-lasting spa in Bohemia with a history dating back to the 12th century. Several spa buildings offer a variety of treatments.

Visit swimming pool with hot water and sauna or make use of the offer for rehabilitation, cures and outpatient therapy.
Winter sports center with activities for the whole family.